The Ensemble Materialtheater.
Volatile. Political. Comical.
Sorry, this entry is only available in German.
Newest plays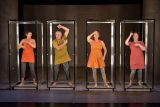 AdultsYoung audience
(Deutsch) Soli(e)tüden von Menschen, die in Glaskästen leben und versuchen zueinander zu kommen.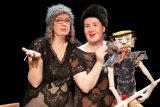 Adults
(Deutsch) Frei nach dem besten Buch der Welt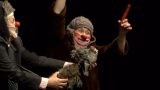 Young audience
Suitable for children from the age of 6. With lots of music, and very few words.