The Ensemble Materialtheater.
Volatile. Political. Comical.
Sorry, this entry is only available in German.
Newest plays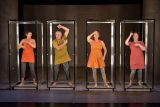 AdultsYoung audience
(Deutsch) Eine Reihe von Soli(e)tüden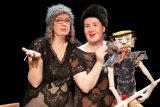 Adults
(Deutsch) Frei nach dem besten Buch der Welt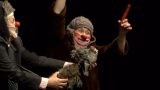 Young audience
Suitable for children from the age of 6. With lots of music, and very few words.
Preview
(Deutsch) zur Wiedereröffnung der Wagenhalle des Kunstverein Wagenhalle Stuttgart e.V.